Vivino offers everyday wine consumers a way to track, discover and share their wine experiences via the Vivino App.
We provided Vivino with a set modular email templates; so they can mix and match from a consistent set of designs to create varied and interesting email designs that stay true to their branding. From time to time we create banners, new email modules and illustrations to support their latest news.
Learn more about Vivino : View website
A short and sweet series of seven questions, offering wine recommendations for those looking to find that perfect bottle for their mother in honour of Mother's Day.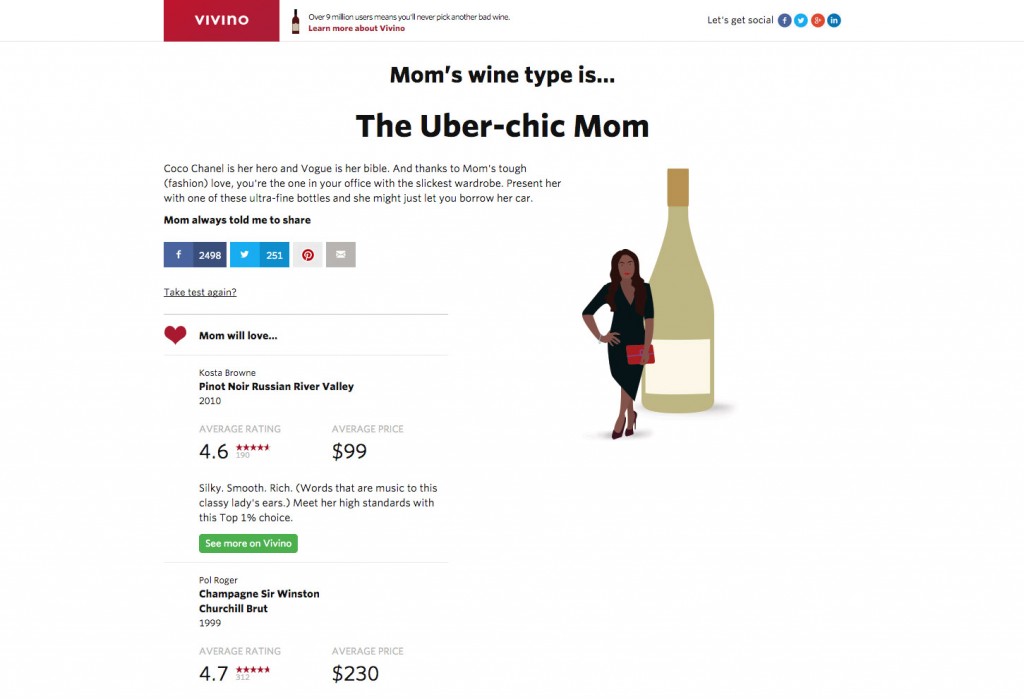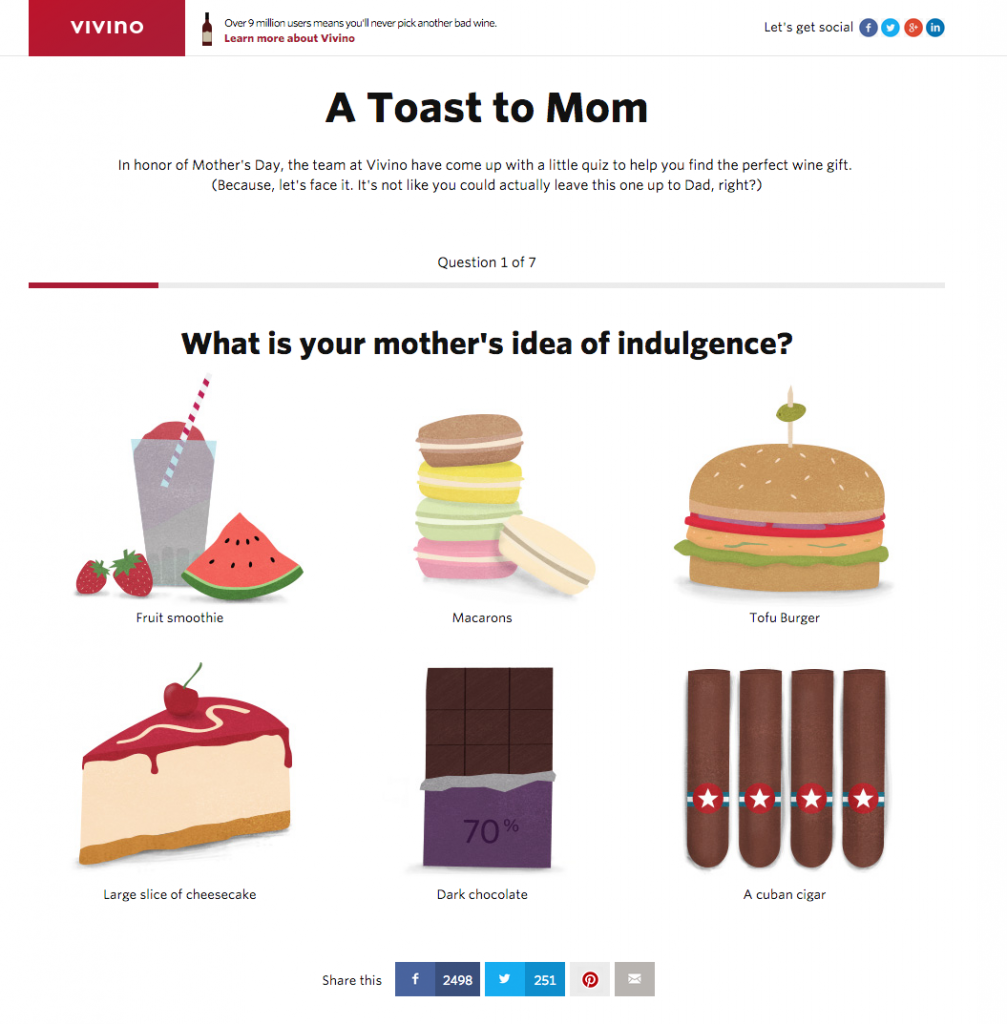 An interactive map for exploring the various wine-growing regions from 'Game of Thrones', and the specific tastes of its notorious connoisseurs.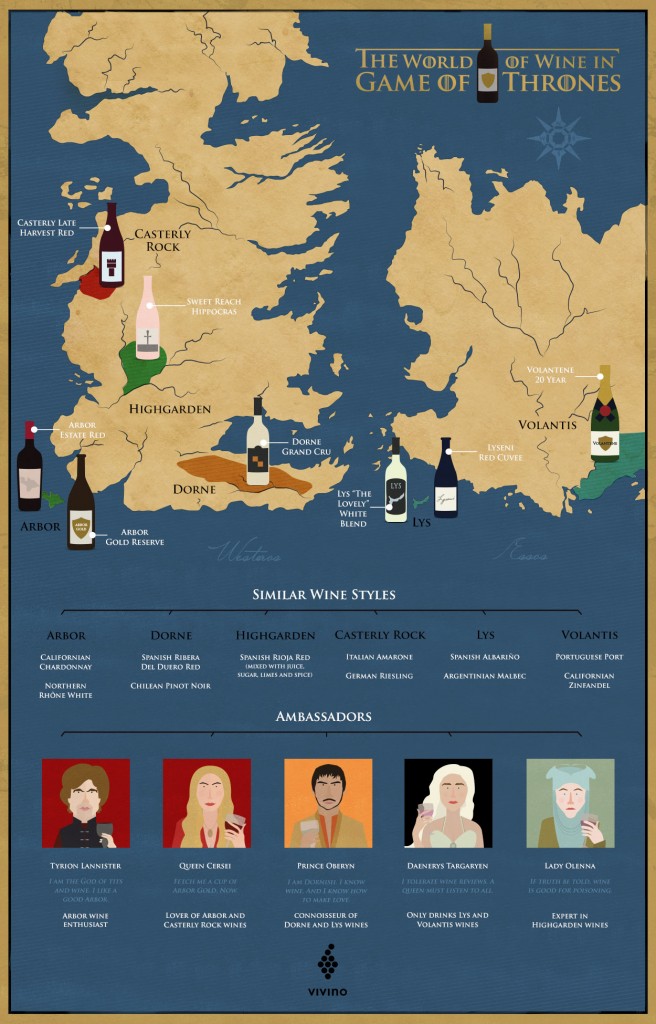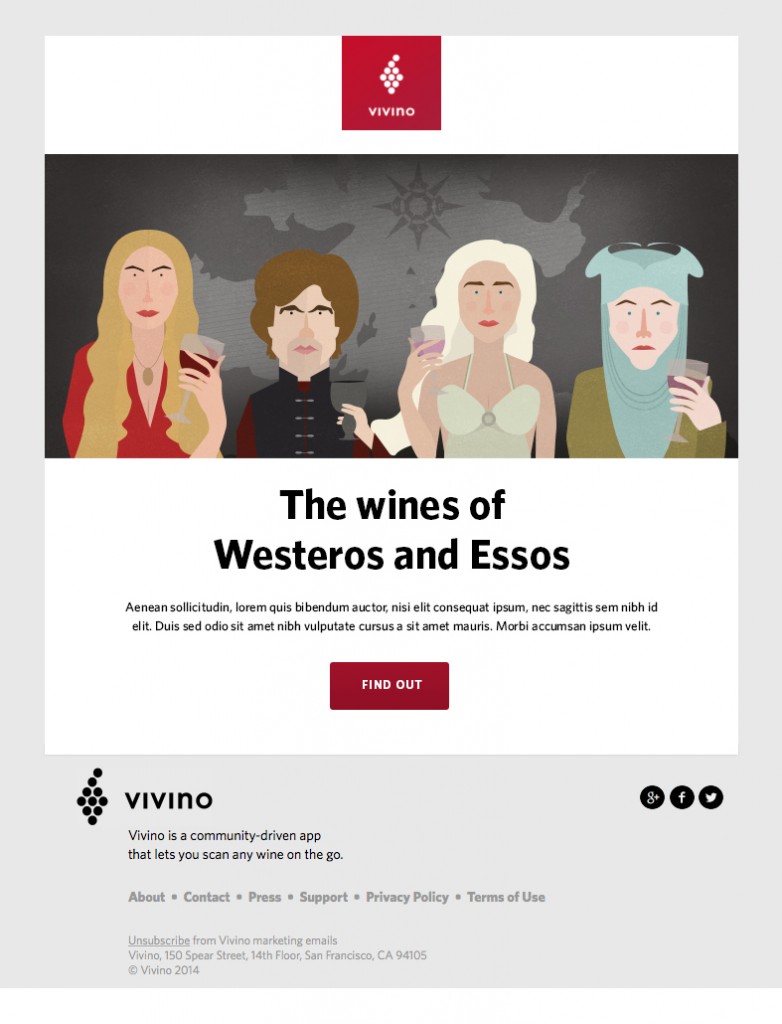 A comprehensive guide, allowing users to discover their Chinese zodiac sign, associated characteristics, ideal regional wine styles, vintage years, grape varieties, lucky wines, as well as a chart to help them choose which signs they should or should not share a drink with.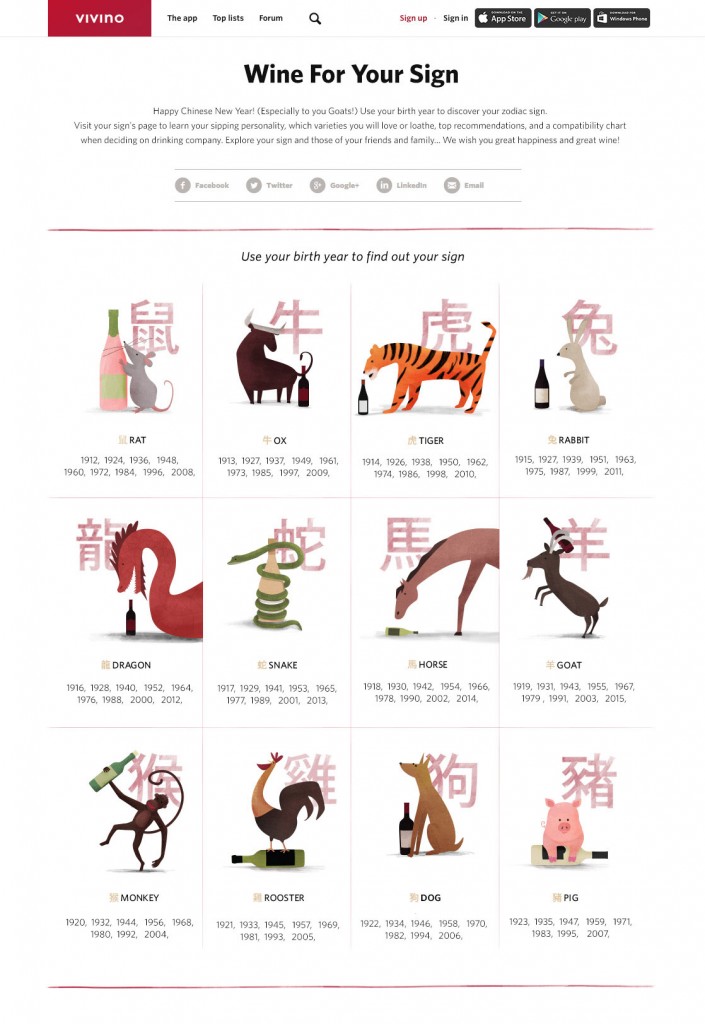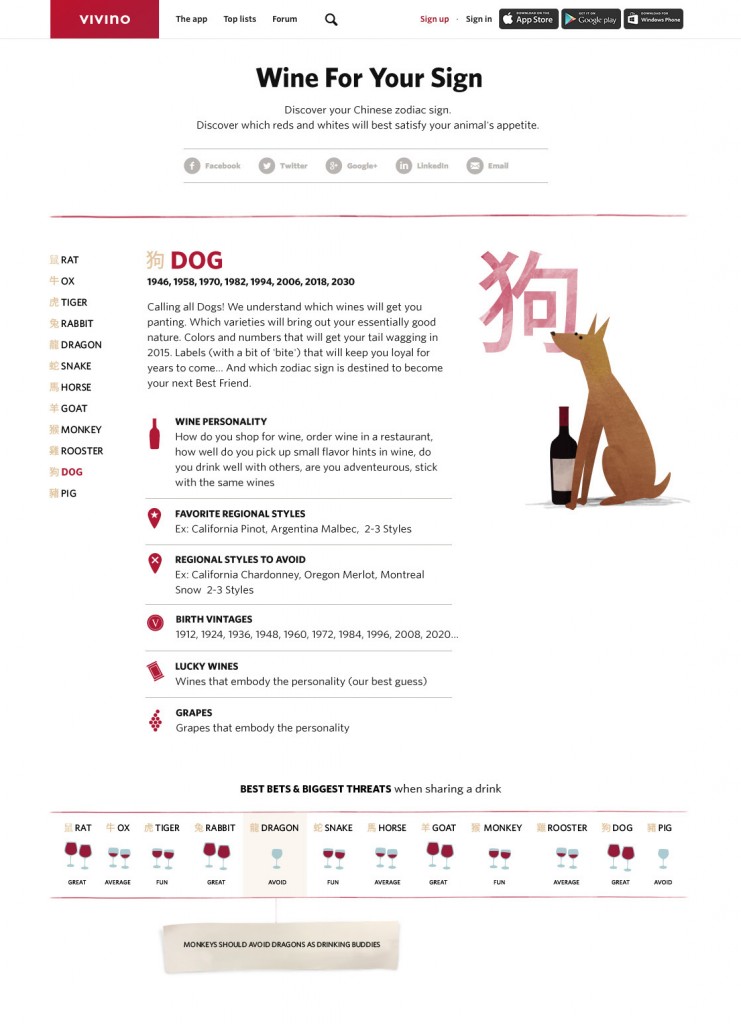 Trace the rich history of the grape that too-many have come to associate with Argentina, from its French origin story to its rise and fall in popularity, plus tips on how to enjoy World Malbec Day.